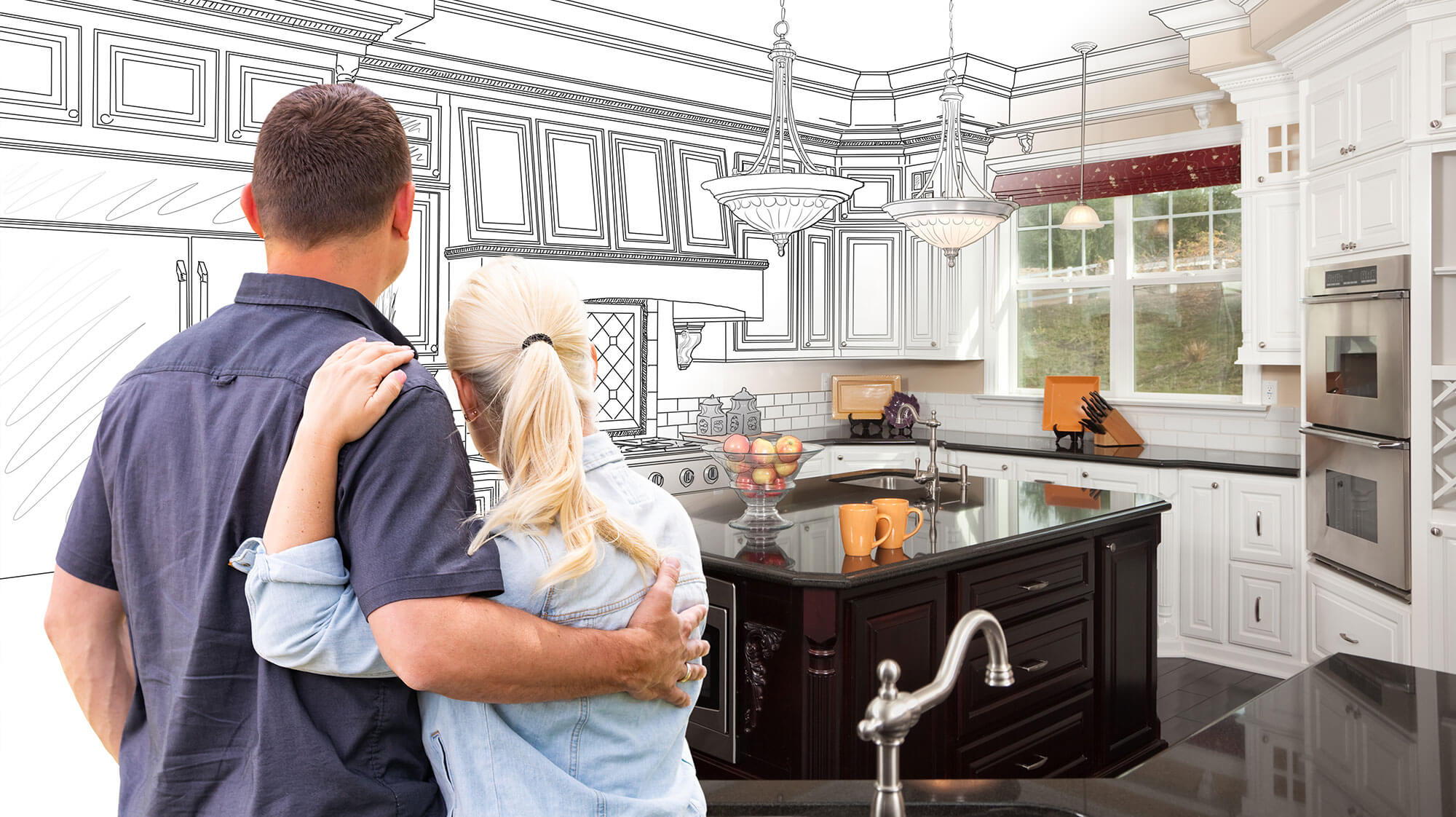 When you first purchased your home, it likely fit your needs at the time, but since then, your needs and that of your family have changed. You love your home and the memories you've created there, and the location is great. But it needs a little TLC and you now have the financial wherewithal to make that happen. Here are some key benefits to remodeling your current home into your dream home and tips for how you can make it happen.   
Understand the benefits to dream home remodeling
Remodeling your current home into the home you've always dreamed of poses a number of benefits including:
Remodeling your home is less expensive than buying new
You get to stay in your current location
Remodeling truly makes the home your own
You're left with a sense of accomplishment
Remodeling your home will improve its value
The benefits listed above are all great reasons to remodel your current home into your dream home, but money ends up being a major deciding factor for many families. In the end, remodeling your home will not only save you money compared to buying new, but it will also improve your home's value in the long run. Many homes on the market today don't have the latest and greatest appliances that buyers are looking for. To improve your home's value during your dream remodel, consider upgrading the bathrooms, improve your home's wellness, update the kitchen, add smart features and add a home office.
Remodel your home so you can age in place
Over the years, you've created an endless number of memories in your home. And with a remodel, you can continue to do so for decades more. This is called aging-in-place remodeling. When you remodel your home to age in place, you add additional accommodations to keep your home safe such as changes to the overall floor plan, wider hallways and doors for wheelchair access, non-slip flooring, additional windows for natural light, handrails and more. The full list can be found here.
During this process, you'll work with a Certified Aging-in-Place specialist. A CAPS contractor can help make a client's home more "visitable". As a homeowner today, you may not be at an age where ramps and grab bars are useful or even necessary for you. But over time, this may be a giant relief during visits by aging parents or other visitors.
Get ready to work with a contractor
Remodeling your home is not a DIY project by any means. Once you've made the decision to remodel your home, it's time to start looking for the perfect contractor to accomplish the job. You're putting a lot of trust into this person, and there are ways you can prepare yourself to make sure you're on the right track. Picking the perfect contractor for your project requires:
Finding design inspiration and figuring out your goals
Establishing your budget
Setting realistic expectations
Doing your research
Asking the right questions
Understand the work it takes to make a dream home happen
When you've ultimately made the exciting leap to remodel your home and you've picked the right contractor, it's important to prepare yourself for the task at hand. This process can be stressful and is something that you, as a homeowner, should prepare for. Here are five tips to prepare for your home remodel:
Make a record of your belongings
Clean out the refrigerator
Prepare for dust
Create a safe room for pets
Have fun!
If you're in the Southwest Florida area and are eager to begin your dream home remodeling project, contact Varian Construction at (239) 514-0103. Varian Construction is a 30-year-old, owner-operated company that takes pride in their projects all while alleviating the stress on the homeowner. They go above and beyond the call of duty for your dream home.